Gold Application Development
Gold Data Analytics
Gold Cloud Platform
Gold Cloud Productivity
Gold Enterprise Mobility Management
Silver Messaging
Silver Collaboration and Content
Silver Small and Midmarket Cloud Solutions
Certified Gold Partner for over 20 years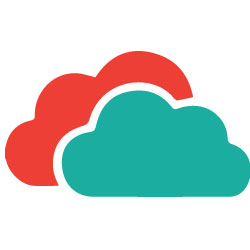 The Challenges
I want to provide better service to my customers.
I need to reduce costs and streamline IT operations.
Security risks are my number one concern.
What is Microsoft Azure?
If you've been keeping up with recent trends in the tech industry, you probably have heard that cloud computing is one of the hottest topics across the board. Microsoft Azure is Microsoft's approach to cloud computing. In short, cloud computing allows you to use the Internet services (aka "'the cloud'") to handle computing services that were traditionally provided using on-premises hardware. Cloud providers like Microsoft Azure offer cloud computing services based on usage, effectively transforming the cloud into a utility like water or electricity.
But what can Azure do for my company?
There are many, many reasons that you might want to work using the cloud. These reasons are why cloud computing has become such a phenomenon in the past few years, as the potential benefits are tremendous.
Cloud computing can drastically reduce costs, because you no longer have to buy the hardware and software that would be needed for an on-site datacenter. You don't have to purchase racks of servers, hemorrhage money on power and cooling, or hire additional IT experts to manage everything. Instead, Microsoft Azure operates as infrastructure-as-a-service, meaning that server maintenance and everything associated with it is handled for you by Microsoft's internal experts.
Microsoft Azure can increase speed and productivity for your company's computing services. Azure provides self-service and on-demand access so that you can acquire all the computing resources you need in a matter of minutes. Furthermore, by automatically handling server maintenance, software updates and patches, and other common IT maintenance tasks, you'll be able to free up your IT staff and put them on projects that are less tedious and more relevant to the success of your business.
Azure can be used for hosting websites, creating apps and delivering software on demand, storing and recovering data, streaming audio and video, analyzing your data, and numerous other useful purposes.
Are Azure and the cloud really all that safe?
A common misconception is that your data is more at risk in the cloud. It's understandable; the abstractness of the cloud makes some people a little wary about where their data is really located. In fact, security and privacy features are built directly into the Azure infrastructure. Because Azure is an infrastructure-as-a-service, you can rest assured that the newest security updates are already in place for your data on Azure, without requiring your IT staff to handle this task themselves. Azure has been designed to help defend against threats, encrypt communications and processes, and offer robust controls regarding user identity and access.
Azure and cloud computing help with data backup, business continuity, and disaster recovery. This can be accomplished because cloud infrastructure allows you to mirror data at multiple redundant sites on the Azure network. Effectively, this means that you'll be able to recover lost data or fight unexpected downtime faster and at less cost to your business.
Azure has so many service offerings and so many options that it can be overwhelming to decide where to start.  Azure Active Directory, Backup/Recovery, Networking, Virtual Machines, App Services, Data Services… it's a formidable learning curve for any organization.
How can B2B help?
At B2B Technologies, we can
Assess your current environment to determine how best to take advantage of what Microsoft Azure has to offer.
Develop and implement a Migration Plan that best fits your organization's needs.
Create a Cloud Application Architecture as a roadmap.

B2B has earned three coveted Microsoft Gold Certifications, demonstrating that we have the knowledge and experience to guide your organization to successful deployments in the Azure Cloud.  The Cloud Platform competency ensures that the provider meets the Microsoft Gold standard for knowledge and experience in Azure infrastructure, migration strategies and data management solutions, plus data analytics.
The Microsoft Gold Cloud Productivity Certification ensures that the provider meets the Microsoft Gold standard for knowledge and experience in delivering Office 365 solutions across multiple practice areas.
Microsoft's Gold Collaboration and Content Certification covers SharePoint, ensuring that the provider meets the Microsoft Gold standard for knowledge and experience implementing SharePoint and SharePoint related systems on-premises or in-the-cloud with Office 365 integration.
Next Steps
To start a conversation about the potential benefits to your organization from Microsoft Azure, call us today at 404-8922-1500 or email info@b2btech.com.