Gold Application Development
Gold Data Analytics
Gold Cloud Platform
Gold Cloud Productivity
Gold Enterprise Mobility Management
Silver Messaging
Silver Collaboration and Content
Silver Small and Midmarket Cloud Solutions
Certified Gold Partner for over 20 years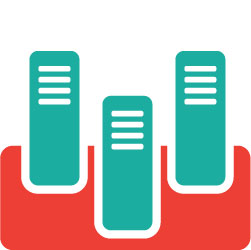 The Challenges
We have other initiatives and we need to have our IT managed by someone else
I need to reduce my Capex costs; can outsourcing help me do that
Our hardware needs are constantly fluctuating how can Azure help with this issue
What is Outsourced Azure Management?
Outsourcing management of your infrastructure to Azure can make the best of IT professionals feel somewhat uneasy. What happens when I can't see my hardware? What if I don't want to push the latest patch because it conflicts with legacy systems that I can't upgrade? How do I really make sure my data is secure? These are just some of the questions that are answered when you partner with B2B, the experts in managing your infrastructure in Azure.
Why should you move to Outsourced Azure Management?
In many cases, your IT plans have remained status quo just because. However, there are often cost savings either in the form of a reduced hardware footprint, reduced staffing, or both.  In addition, because of the flexibility in Azure to scale; either increase or decrease, we often find that there are substantial savings over the course of the first few months of migrating to Azure.
How Can B2B Help?
B2B has Infrastructure, Application Development and SharePoint experts that will walk you through the process of moving from your current environment to Azure. The high-level process for migrating to Azure includes the following:
Assessment of your current environment
Based on the assessment provide proposed environment
Where possible migrate your current environment; when not possible work with your team to develop a greenfield solution in IaaS or PaaS