Gold Application Development
Gold Data Analytics
Gold Cloud Platform
Gold Cloud Productivity
Gold Enterprise Mobility Management
Silver Messaging
Silver Collaboration and Content
Silver Small and Midmarket Cloud Solutions
Certified Gold Partner for over 20 years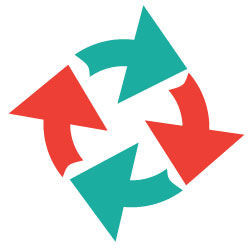 The Challenges
We want to reduce the number of tools needed to communicate and collaborate
We need to reduce the amount of email our users receive
We want to make it much easier for our employees to securely share files
Our users are mobile and need our communication solution to work on any platform
The Evolution of Communication
The ways that we communicate have radically changed over the past few decades.  It hasn't been that long ago that the only options were a face-to-face meeting or mailing a physical letter.  The phone and the fax added speed and convenience.  Email more or less replaced faxes, but spam and out of date attachments are two of its downsides.  Texting and chatting have become the norm for today's teams.
The Best of All Worlds
Teams brings together the best technologies from social media, chat clients, voice and video calling, desktop-sharing, and file-sharing, and it's very easy to use.  When a user shares a file in a chat session, for example, Teams handles all of the backend service tasks, e.g. uploads the document to a shared folder in OneDrive for Business and automatically assigns permissions to everyone in the chat session.  To share files with the whole team, users don't need to upload the files into SharePoint and send other users links to them.  Teams does all that for the user, and she doesn't need to learn multiple tools.
Devices and Platforms
Teams is cross-platform and runs on just about any modern device.  It works on Macs and PCs, tablets, and phones, running iOS or Android.  Users can collaborate, just about any time and anywhere, and if they don't want to install the client software on a machine, the web version of the software runs in all modern browsers and is excellent as well.
Extensible into O365, Social Media and More
With connectors for Twitter, Facebook, and dozens of other third party systems, automating tasks like responding to public posts is not only possible, but easy.  SharePoint lists can be added to channels, where entry looks exactly like it does in SharePoint, but without the need to open a browser, authenticate, and navigate to the list.  There are dozens of connectors, and many more are in development.  Even when a connector isn't available, an experienced developer can use managed code to add custom functionality to Teams.
What can B2B do for you?
We provide end user, administrative, and power user training
Guidance on governance and roll-out plans
Setup and configuration
Extensions into O365 and external systems, like social media