Gold Application Development
Gold Data Analytics
Gold Cloud Platform
Gold Cloud Productivity
Gold Enterprise Mobility Management
Silver Messaging
Silver Collaboration and Content
Silver Small and Midmarket Cloud Solutions
Certified Gold Partner for over 20 years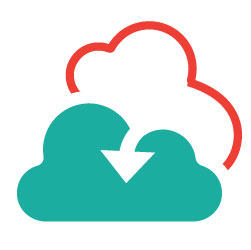 The Challenges
I have servers and workloads that are critical to business operations

Duplicating my infrastructure in another physical location is cumbersome and expensive

I don't like the idea of purchasing hardware just to have it sit idle in case of a crisis

As an organization you need to figure out how you're going to keep your data safe, and apps/workloads running when planned and unplanned outages occur.
What is Azure Site Recovery?
Azure Site Recovery is Azure's built-in disaster recovery as a service (DRaaS) platform. It can be used to replicate physical and virtual servers into Azure and create Azure virtual machines from that replicated data whenever needed for testing and verification or in response to real-world outages.
Azure Site Recovery orchestrates and manages disaster recovery for Azure VMs, and on-premises VMs and physical servers.
Replicated data is stored in Recovery Services Vaults with configurable retention times. Actual virtual machines are not created until those resources are failed over, so there is no waste caused by cold hardware doing nothing.
Targeting replication and failover in Azure, there also isn't the normal procurement cycle and capital expense required for purchasing physical systems and storing them at a second location or hosting facility.
*Site Recovery is a native disaster recovery as a service (DRaaS), and Microsoft been recognized as a leader in DRaaS based on completeness of vision and ability to execute by Gartner in the 2018 Magic Quadrant for Disaster Recovery as a Service.
Site Recovery can manage replication for:
Azure VMs between Azure regions.
On-premises VMware VMs, Hyper-V VMs, physical servers (Windows and Linux) to Azure.
How can B2B help?
B2B has helped many organizations implement a disaster recovery plan using ASR. This is often one of the first uses for Azure in a cloud transformation strategy.
B2B can help you:
Evaluate your on-premises or cloud environment to see where ASR might be a good fit
Pilot the deployment of ASR technologies into your environment and Azure
Assist with the replication and failover testing of critical workloads
Provide quarterly or periodic failover testing to verify replicated data integrity (DR testing)