Gold Application Development
Gold Data Analytics
Gold Cloud Platform
Gold Cloud Productivity
Gold Enterprise Mobility Management
Silver Messaging
Silver Collaboration and Content
Silver Small and Midmarket Cloud Solutions
Certified Gold Partner for over 20 years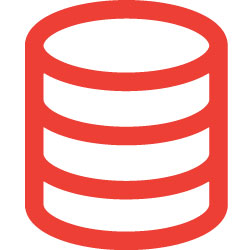 The Challenges
Which data service should I use to store data in the Azure cloud?
Should I use a relational (SQL) database or no-SQL?
Is my data secure in the Azure cloud?
I need to perform complex business intelligence processes as well as work with geospatial data
I need to track of a lot of data, but frequently hitting my database slows down my business processes
If these are your questions, B2B can help.  Azure has an industry-leading array of high-performance, secure cloud data services.  Selecting the right one for each business requirement can be frustrating.  Among the most popular data services are these:
Relational Databases
Azure SQL Database – the popular SQL Server, migrated and tailored to the cloud.  Highly scalable with many options for backup, geo-replication, and capacity.  The obvious choice when migrating SQL Server or other relational databases to the cloud.
Azure MySQL – perhaps the most reliable MySQL database offering in the cloud.
No-SQL Databases
Cosmos DB – a robust, highly scalable no-SQL database that can be accessed by several front-end tools including MongoDB
Data Warehouse/Analytics
Azure SQL Data Warehouse – the cloud version of the SQL Server Data Warehouse – highly scalable, robust data store for BI / Analysis
Data Lake Store – a single repository for storing your data of any size, with high-performance processing and analytics and enterprise-grade security
Cache
Azure Redis Cache – secure, dedicated cache for Azure applications
Geospatial 
Azure Location Based Services – provides maps, routing and traffic capabilities
How can B2B help?
B2B can help your organization select, design and implement the most appropriate cloud data services for each of your applications.  Give us a call today at (404) 892-1500 or email us at info@b2btech.com.