Gold Application Development
Gold Data Analytics
Gold Cloud Platform
Gold Cloud Productivity
Gold Enterprise Mobility Management
Silver Messaging
Silver Collaboration and Content
Silver Small and Midmarket Cloud Solutions
Certified Gold Partner for over 20 years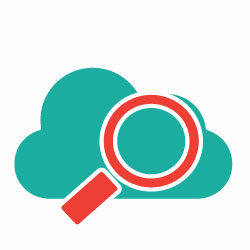 Cloud Readiness Assessment
The Challenges
I don't know if my organization is ready for the cloud
I don't know which cloud technologies are the right fit for me
I don't know what it will cost
What is a Cloud Readiness Assessment?
Cloud Readiness Assessments will help:
Demonstrate the return on investment associated with migrating to Azure
Provide the detailed planning to properly implement the migration to Azure
Why do you need a Cloud Readiness Assessment?
This assessment will provide a detailed readiness report using cost analysis and planning tools to compare and evaluate the pros and cons associated with migrating to Azure.
This assessment will help uncover security concerns in your infrastructure that can be mitigated or reduced by migrating to Azure.
How can B2B help?
Readiness Check:
B2B partners with you to complete the readiness check and discover the most common migration blockers.
Cost Analysis
B2B will deploy lightweight agents in your environment which will assess cloud readiness without causing any interruption. Additionally, an outcome of this assessment is to produce a report that allows you to review your current infrastructure costs alongside the costs in Azure to enable you to make an informed decision about whether to migrate or not.
Detailed Planning
B2B will work with your team to complete a detailed plan/roadmap for migrating more critical servers first; (i.e. SQL servers at the end of life) while also considering the overall impact and when to best migrate the other non-critical servers.