Gold Application Development
Gold Data Analytics
Gold Cloud Platform
Gold Cloud Productivity
Gold Enterprise Mobility Management
Silver Messaging
Silver Collaboration and Content
Silver Small and Midmarket Cloud Solutions
Certified Gold Partner for over 20 years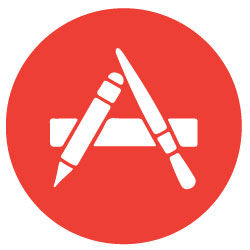 Custom Application Development
The Challenges
My project needs to be done on-time and on-budget.
My solutions need to address the problems that inspired them.
I need to choose the correct components and platforms to maximize performance with the lowest cost.
Building your solution
Each custom development project will differ depending on the customer's needs. During the discovery phase of any custom development project, we will ask these questions to set the agenda for the engagement: 
What are your company's business goals?
How would you quantify those goals?
How do your business goals tie into this engagement?

What are the critical success factors for this engagement?

What are the characteristics and technological abilities of your users?

Does this system need to integrate with your other business systems?
Custom application development was the first Microsoft competency B2B Technologies earned and was one of the first solutions offered.  Our consultants use the Microsoft .NET framework to create dynamic and effective custom software that is designed specifically for each customer.  Because of our long history with Microsoft's premier software development platform, we are able to help with older systems built on a previous platform or build a completely new system using the latest features Microsoft has to offer.  We understand that your company needs a cutting edge, efficient and easy to use solution that has a high adoption rate, so our consultants can help you achieve your business goals with a custom developed solution.
Because of our experience working in a variety of industries and environments, we can address most any situation needing a custom web solution. Our consultants thoroughly understand Microsoft's constantly evolving technologies and applications and are able to help clients take advantage of solutions which operate and transact through the Internet using Visual Studio, ASP.NET, IIS, Windows Server and SQL Server. Although we specialize in Microsoft solutions, we also have experience integrating and leveraging applications or working with systems other that Microsoft.
Types of Engagements
Public Web Presence
E-Commerce Web Site
Customer Relationship Management (CRM) Solutions
Social Networking Applications
Supply Chain Management Solutions
Mobile Device Applications
Legacy System Enhancements and Integration
How can B2B help?
At B2B Technologies, we can provide the following services:
Requirements analysis and application design
User interface modeling and design
Application development and deployment
Data modeling and custom database design
Business process modeling and automation
Hardware specification
Architecture review