Gold Application Development
Gold Data Analytics
Gold Cloud Platform
Gold Cloud Productivity
Gold Enterprise Mobility Management
Silver Messaging
Silver Collaboration and Content
Silver Small and Midmarket Cloud Solutions
Certified Gold Partner for over 20 years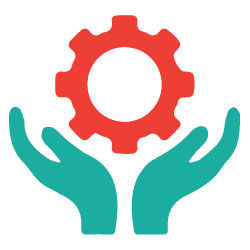 The Challenges
We want to focus on our core competencies not worry about hardware or how to manage it. 
The Azure portal is constantly changing, we need someone else to understand the new portal. 
We have issues that arise after-hours and we need a solution to respond to those after-hours issues. 
How Can B2B Help?
Our Basic Plan Includes:
Support
Backup
Server Backups:
Azure Backup (MARS) Agent
Microsoft Azure Backup
SQL Server Backup (SQL resides on VM not Azure hosted SQL)
Infrastructure as a Service (IaaS)
Application and Server Performance Monitoring and Reporting
Server and Network Provisioning: Virtual Machines,

Networks, SQL DB on a Virtual Machine Database Capacity Monitoring and Planning
Platform as a Service (PaaS)
Cloud App Services Provisioning
Hosted Azure Application Performance Monitoring and Reporting
Azure Subscription and Roles Management
Management of Enterprise Azure Roles and Portals
Security Management
Web Application Firewall (WAF) and Load Balancer
Premium Services Include:
Cloud App Service Deployment
Server Migration:

Migrate server from hosted or on-prem to Azure

Stress Testing in Azure:

Health Check

Restore:

Quarterly Rehearsals

Business Continuity: Redundancy for Business-Critical Systems – Failover