Gold Application Development
Gold Data Analytics
Gold Cloud Platform
Gold Cloud Productivity
Gold Enterprise Mobility Management
Silver Messaging
Silver Collaboration and Content
Silver Small and Midmarket Cloud Solutions
Certified Gold Partner for over 20 years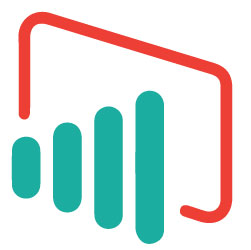 The Challenges
I know that there is information in our data that can help improve sales, but I'm not sure how to extract it.
I need company dashboards to help guide business decisions.
We need intelligent reporting that shows us trends that we might otherwise miss.
Power BI is a suite of business analytics tools to analyze data and share insights. Power BI dashboards provide a 360-degree view for business users with your most important metrics in one place, updated in real time, and available on all your devices. With one click, you can explore the data behind your dashboard using intuitive tools that make finding answers easy. Creating a dashboard is simple, with hundreds of existing connections to popular business applications. You can access your data and reports from anywhere with the Power BI mobile apps, which update automatically with any changes to your data.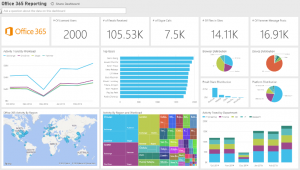 The Power BI Desktop is an easy to use data definition and report authoring tool. You can connect to data from disparate databases, files, and web services using visual tools. The Power BI service allows you to publish reports securely throughout your organization and set up automatic data refresh, so everyone has the latest information.   Power BI gives you the tools to unify your organization's data, whether in the cloud or on-premises. Using the Power BI gateways, you can connect SQL Server databases, Analysis Services models, and many other data sources to your dashboards. If you already have reporting portals or applications, you can embed Power BI reports and dashboards in those existing applications.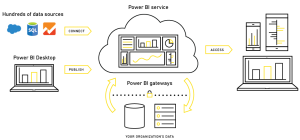 How can B2B help?
B2B offers a one-week Power BI Quickstart training and proof-of-concept package. At the end of this week you will have:
Implemented the Power BI data gateway
Connected to one data source
Jointly created your first Power BI report
Gartner recently recognized Microsoft as the leader in Business Intelligence and Analytics, placing it in the Magic Quadrant