Gold Application Development
Gold Data Analytics
Gold Cloud Platform
Gold Cloud Productivity
Gold Enterprise Mobility Management
Silver Messaging
Silver Collaboration and Content
Silver Small and Midmarket Cloud Solutions
Certified Gold Partner for over 20 years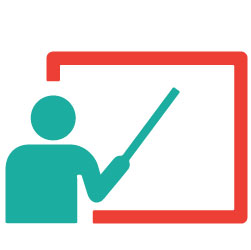 The Challenges
We need expert trainers who are effective, yet entertaining.
I need to train hundreds or even thousands of users at an affordable price.
We need end-user, power user, and administrator training on all our new O365 applications.
Our developers need to be brought up to speed on our new environment.
B2B Technologies has Microsoft Certified Trainers in SharePoint and Office 365. We have professionals with years of training experience that can easily relate to your users and help them effectively utilize the IT solutions you have put in place. We have found that with successful training for "power users", most of the knowledge is taken back to your organization and transferred to the rest of your user base. This is a preferred method within line of business departments to evenly spread the knowledge and increase user adoption rates. After all, an IT solution only works as well as its users. In addition to SharePoint and Office 365 specialized training, we currently offer programs for all our practice areas so that your IT investments are utilized to their fullest potential. ​
Training Services
Every project is different, so training topics may vary based on your specific needs.  Here are a few examples of training we offer:
Workflow planning, creation and deployment
Configuring and deployment of cloud services (Office 365 and Windows Intune)
Configuring and deployment of other Microsoft solutions (Microsoft Identity Manager, SQL Server, ADFS, Exchange, SharePoint)​
Basic tasks in SharePoint (creating sites, uploading documents, etc.)
Report setup, configuration and maintenance
How can B2B help?
Our team of experienced consultants will customize a flexible training agenda that provides your organization with the necessary training to get the most out of your IT investments.  Whether you are looking for a 2-hour phone training session or a 4-day classroom-type session, we will work with you to come up with the most efficient and effective learning experience.