Gold Application Development
Gold Data Analytics
Gold Cloud Platform
Gold Cloud Productivity
Gold Enterprise Mobility Management
Silver Messaging
Silver Collaboration and Content
Silver Small and Midmarket Cloud Solutions
Certified Gold Partner for over 20 years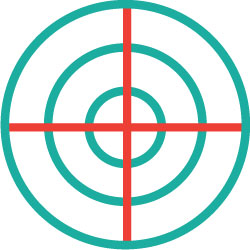 Advanced Threat Protection
The Challenge
 Spam and malware are a constant threat, I need to protect my users. 
Your Office 365 subscription provides built-in email protection against spam, viruses and malware with the Exchange Online Protection (EOP) feature. In response to the evermore sophisticated attacks by hackers around the globe, Microsoft now offers Office 365 Advanced Threat Protection (ATP), a new email filtering service that provides additional protection against specific types of advanced threats.
What is Advanced Threat Protection (ATP)?
ATP for Office 365 delivers the following benefits:
Protection against unknown malware and viruses
Today EOP employs a layered anti-virus protection using three different engines against known malware and viruses. ATP extends this protection through a feature called Safe Attachments, which protects against unknown malware and viruses, and provides better zero-day protection. Messages and attachments that don't have a known virus/malware signature are routed to a special hypervisor environment, where a behavior analysis is performed using machine learning and analysis techniques to detect malicious intent. If no suspicious activity is detected, the message is released for delivery to the mailbox.
Real time protection against malicious URLs
EOP scans each message in transit in Office 365 and provides time of delivery protection, blocking any malicious hyperlinks in a message. But attackers sometimes try to hide malicious URLs with seemingly safe links that are redirected to unsafe sites by a forwarding service after the message has been received. ATP's Safe Links feature proactively protects your users if they click such a link. That protection remains every time they click the link, as malicious links are dynamically blocked while good links can be accessed.
Message and URL tracing
ATP also offers reporting and tracking capabilities, to give you insights into who is being targeted in your organization and the category of attacks you are facing. Message tracing allows you to investigate messages that have been blocked due to an unknown virus or malware, and the URL trace capability allows you to track individual malicious links in the messages that have been clicked.
How can B2B help?
B2B technologies can assist with the creation of ATP Policies that best suit your needs, while mitigating threat vectors that employ email communication avenues. We have helped many customers mitigate threats by setting up comprehensive Attachment detonation and URL rewriting policies. We have also trained customers on not only how to track threats through attachment and URL tracing but assisted them in creating processes to identify if users clicked those messages as well as developed processes to search and destroy these messages from their mail environments.