Gold Application Development
Gold Data Analytics
Gold Cloud Platform
Gold Cloud Productivity
Gold Enterprise Mobility Management
Silver Messaging
Silver Collaboration and Content
Silver Small and Midmarket Cloud Solutions
Certified Gold Partner for over 20 years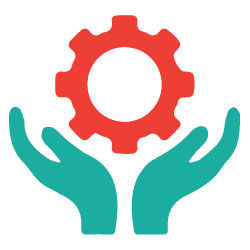 The Challenges
I take daily backups, but if I need to restore one of these backups I am not sure I know how to

We don't know how to develop a solution that will protect us in the event of a local weather event
We had a ransomware attack and need to recover our data to a time prior to the attack

Disaster Recovery
Disaster recovery is a necessity for any size organization. Not just in the age of ransomware and data theft, but because of natural and manmade threats to your data, facilities, and utilities too.
Azure's backup and site recovery offerings provide easy to deploy and manage mechanisms to enable your organization to quickly and reliably recover after a data loss event. Depending on your needs backup can be configured for storage local to the protected systems as well as in Azure storage. Azure Site Recovery can provide the means to fail over physical or virtual systems on-premises, in the cloud, or in a datacenter directly to Azure or even to another managed location with the use of System Center.
Instead of having to invest in physical hardware or facilities, Azure infrastructure can be spun up only when needed. You only pay for what you need.
Data moving in to Azure and data out of Azure during a recovery are not billed.
Get real validation of backups and recovery processes by using Azure to validate backup and recovery sets before there is an outage and adjust processes if needed, instead of finding out after it's too late.
Backup, protect, or migrate out of VMware licensing and infrastructure in to Azure.
Partner solutions like Double-Take DR are also supported.
How Can B2B Help?
Let B2B help you review your needs and design a solution that best fits your cost, recovery-time, and recovery-point objectives. B2B can deploy solutions side-by-side with your team to maximize knowledge transfer or manage full control of the deployment process if needed.
As a Managed Services Provider B2B can assist with staging scheduled rehearsal failovers to meet compliance or policy requirements, and has service plans available to help manage your existing systems.