Gold Application Development
Gold Data Analytics
Gold Cloud Platform
Gold Cloud Productivity
Gold Enterprise Mobility Management
Silver Messaging
Silver Collaboration and Content
Silver Small and Midmarket Cloud Solutions
Certified Gold Partner for over 20 years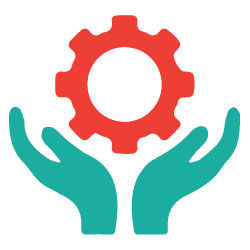 Can Managed Services help my business?
"How does my already overwhelmed team learn to manage a new environment?"
"What are my options if I don't have a team to manage a new environment?"
Microsoft Azure has opened a world of possibilities for infrastructure and application needs to help your organization move beyond the limitations and hurdles that previously held you back. Today, the cloud can give a company leverage, speed and​ agility to overcome competitors in the marketplace, become faster with R&D, improve overall return on tech investments and more.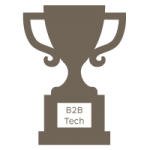 Connect with the Experts
B2B Technologies was one of the first partners chosen by Microsoft to participate in the Azure Circle Program. Since that time, we have made heavy investments in our team and education to become leaders among the industry with Azure implementations, migrations and integrations.
Reduce Risk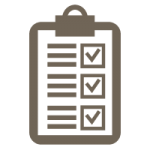 Eliminate the risk of the unknown for your team by partnering with known professionals who can deliver: 24×7 support.  This can include continuous monitoring of your servers, restore and backup services, server and network provisioning, database and SQL support and more!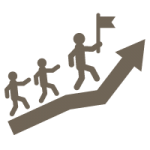 Focus on Your Strengths
By allowing our expert team to handle managed services, your IT team can get back to work where you need them most.
Maximize ROI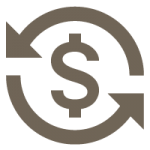 Get a handle on your Azure and application usage with a dashboard used to monitor CPU Availability, Service Uptime, System Uptime and Response times. Generated reports describing your Azure usage will allow making intelligent decisions for improvements or expansion.
How can B2B help?
Review Basic Plan
​Support
Provide 24×7 support
Respond to critical system down requests (Severity 1) within 1 business hour.
Respond to standard requests (Severity 2) within 2 business hours.
Backup
Server Backups:
Azure Backup (MARS) Agent

Backup files and folders on physical/virtual Windows OS machine
No separate backup server required

Microsoft Azure Backup Server

App aware snapshots (VSS)
Full flexibility when scheduling backups
Recovery granularity (all)
Linux support (if hosted on Hyper-V)
Does not require a System Center license
SQL Server Backup (SQL resides on VM not Azure hosted SQL)
Infrastructure as a Service (IaaS)
Application and Server Performance Monitoring and Reporting
Provide service-oriented dashboards in the following key capability areas:

CPU Availability
Service Uptime
System Uptime
Memory Utilization
Average Disk Read Per Second
Response Time
Hosted Azure Application Performance Monitoring and Reporting
Provide service-oriented dashboards in the following key capability areas:

HTTP Server Errors and Requests
Data In /Out
Memory Utilization
CPU Availability
Response Time
Server and Network Provisioning:
Virtual Machines
Networks
SQL DB on a Virtual Machine
Server Support
System Level Updates (Monthly)
Memory Increase
Capacity Monitoring and Planning
​Database Capacity Monitoring and Planning
Platform as a Service (PaaS)
Cloud App Services Provisioning
Provision Azure Hosted Web App Environment
Cloud App Services Provisioning
Provision Hosted SQL Server
Azure Subscription and Roles Management
Management of Enterprise Azure Roles and Portals
Establish new subscriptions; assist with improved bill management
Establish new accounts, departments, and subscriptions
Security Management
Web Application Firewall (WAF) and Load Balancer
More Control over SSL/TLS and Encryption Suites
Application Firewall Protection (AFP)
Ability to customize Firewall Rules
Additional Add-On Options

​​Restore: Quarterly Rehearsals
​Business Continuity: Redundancy for Business-Critical Systems – Failover​
​Server and Network Deployment: Virtual Machines, Networks, SQL DB on a Virtual Machine​
​Database Support: Propagate database from hosted or on-prem to Azure​
​Server Migration: Migrate server from hosted or on-prem to Azure​
​Cloud App Services Deployment: Deploy/Migrate Azure Hosted Web Apps, Support for .NET, Java, Node.js, PHP, Python, ​and Ruby
​Stress Testing in Azure: Health Check